To the finnish border (183 km)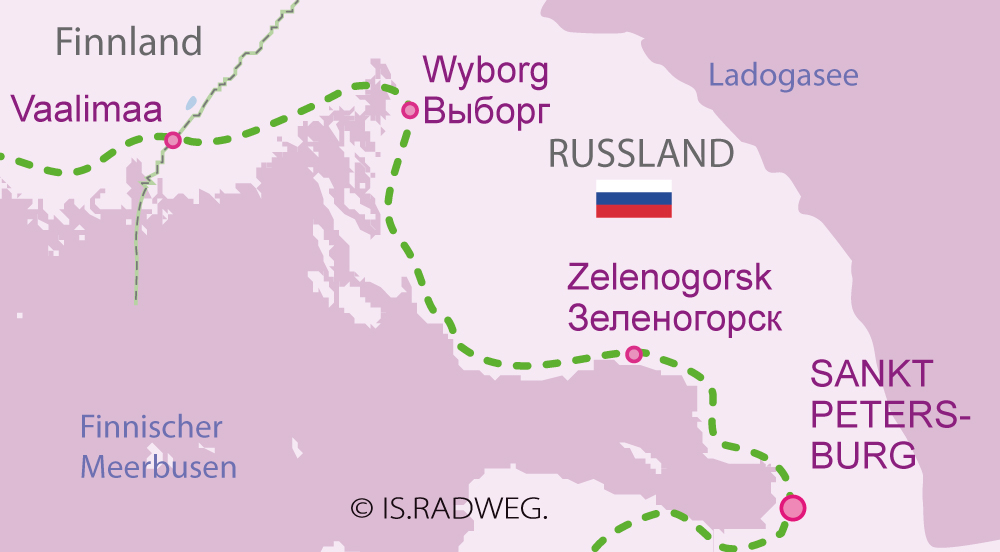 The route from St. Petersburg city-center down to finnish border passes through the sea resorts of the northern Newa Bay.

The track crosses the town of Primorsk, but we may also choose the direct way to Wyborg and then to the border. First we ride on the asphalted bike paths and pavements, then we use more or less busy local roads, and after Wyborg - the broad side lane of the main road.

The highlights are: the route through the Karelian Isthmus, the historic Wyborg and also numerous fortifications.








To Helsinki (268 km)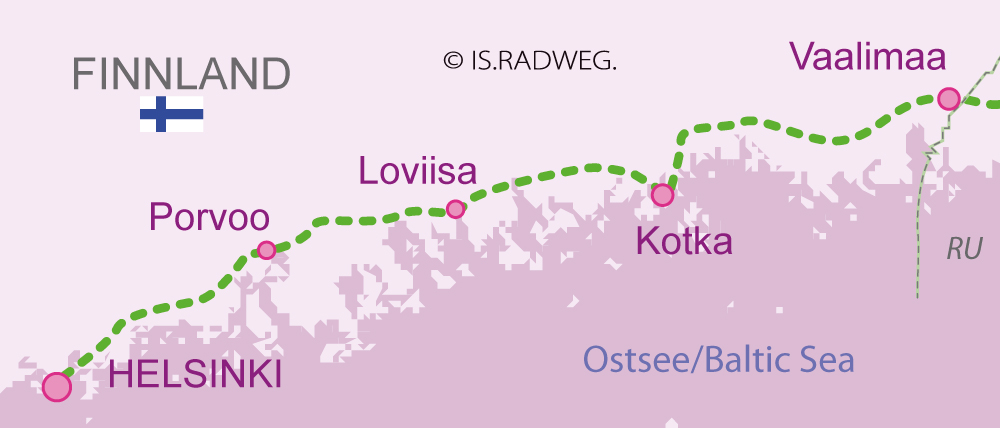 Cycle Route through Finland begins at the russian-finish border near Vaalimma and ends in the Helsinki city-center.

It follows the Bike Route nr 7 (so called "Royal Road"). The route is well rideable, and almost completely paved with asphalt - it goes through not very busy roads or bike roads along them.

We pass huge forests, the road is a little hilly, only a few times we reach the sea coast. The highlights are beautiful historical towns of Hamina, Kotka, Loviisa and Porvoo. Of course the most attractive part is the ride to the city-center of Helsinki, almost all the time by the water.


Europaradweg R1, Euroroute, Karten, Radweg, Reiseführer, Shop, R1, Radweg R1, Baltikum, Balticcycle, St. Petersburg, Boulogne-sur-Mer, Kurische Nehrung, Lettland per Rad, Frankreich, Belgien, Niederlande, Polen, Kaliningrad, Litauen, Lettland, Estland, Etappenkalkulator, bicycle.lt, Latvia, Vänta Aga, Ostseeküste, Tallinn, Riga, Küstenradweg, Ostseeküstenradweg, Masuren, per Rad, Klaipėda, Höxter, Europa-Radweg R1, Tartu, Tallinn, Valka, Valga, Riga, Iwanowgorod, Velopiter, Narva, Sigulda, Tukums, Kuldiga,